Welcome to Love by Camping!
We are Jeff and Katina Boyd and we are on a journey to strengthen our marriage and family by hitting the road and exploring nature.
Jeff is a small-town guy who loves being outside. Katina is an inside girly-girl who is afraid of bugs! We found love again after both being divorced and have a heart for getting marriage and family right this time.

We have a blended family with three young adults so we understand how life can be complicated. Yet, we want to inspire others to get outside and seek adventure in God's beautiful landscape.

Love by Camping is a movement to draw others back into a love for the Lord, family, marriage, nature, and fun!
​
We post monthly videos on YouTube that chronicle our RV travels. Watch our videos HERE.
​
Camping
Blended Families
and
have
Both take longer to set up when you first get started.

Your experience is better when you don't over schedule.​

​Haste makes waste:​

Blended families are made in a crockpot not a blender!

Camping is more enjoyable when you can take your time and truly notice nature.

Camping and bringing two families together require planning, patience, and acceptance but are worth all the work!​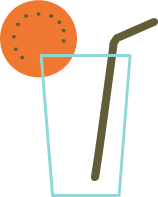 Tang Breakfast Smoothie
​
-1 packet of tang
-1 serving of vanilla powder
-1-2 drops of vanilla extract
-12 ounces of cold water
-Shake in a shaker bottle vigorously
​